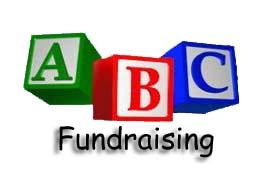 Usually, I am cynical about pithy posts proffering advice such as "5 steps to …" – particularly when it is about becoming a successful entrepreneur, or raising venture funding.  Most often, I find these posts written by articulate armchair quarterbacks (who have never really done it themselves) or by what I call accidental passengers :  people who have been lucky enough to have been aboard a rocketship just as it launched, but somehow think that they piloted the thing.   Every so often though, a very self aware first-timer, is able to explain the journey in such a way that not only makes sense, but contains universal lessons for all.  Such is the case with  Eran Galperin, co-founder at Binpress, in describing in detail their fundraising process.

His opening line is particularly interesting:
After failing miserably to raise 18 months ago, digging deep and bootstrapping our way to profitability, we made another attempt earlier this year and got a huge break by getting into 500startups.
For first-time entrepreneurs, note how long it took from their first (failed) fundraising attempt to the successful seed  round!  And even then, he admits they got a lucky break.   Below is the top level summary, but the details are an essential read for new and veteran entrepreneurs alike.
The ABC of raising your seed round « techfounder
Quick Summary (TL;DR):

When To Raise
Raising Funds Is A Fulltime Job
Raise Your Seed From Angels. Leave VCs To The Next Round
Building An Investor Pipeline
Getting Intros And Building A Network
Don't Pitch A Deck, Tell A Story. And Make The Ask!
Manage Your Time And Expectations
Sweeten The Deal For Advisors And First-Movers
Manage Your AngelList Page Effectively
ABC – Always Be Closing
Follow Me: